Remembering Our Best Friends
"Today there is a new star in the heavens.
Acknowledge the gift of love they have given you."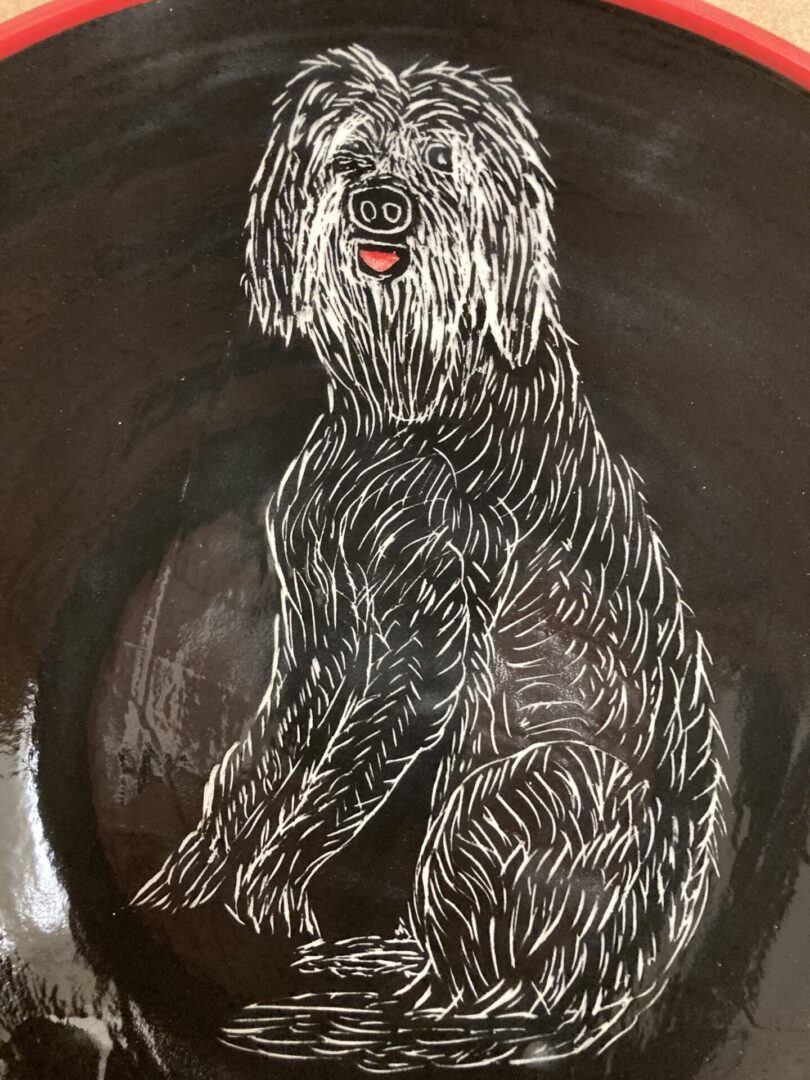 When Boomer passed away her master and the family were drowning in pain from the loss. The daughter came to Terry and asked him to make an extra-large bowl with Boomer in it. After much discussion as to what would be the best way to create Boomer's image it was decided to simply carve Boomer into the bowl.
When she saw the bowl finished, she was thrilled. We call this bowl, "Boomer – the Dog of Love". It now sits in a special place of honor.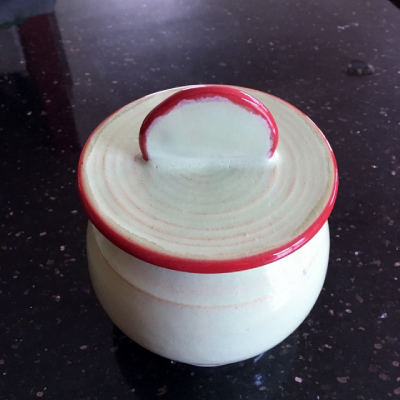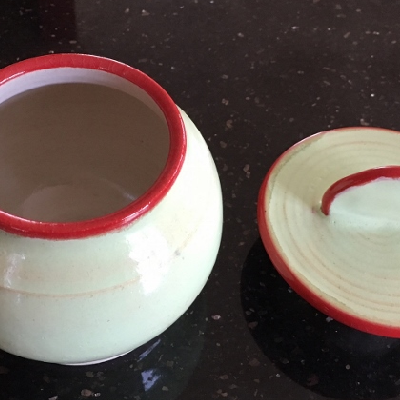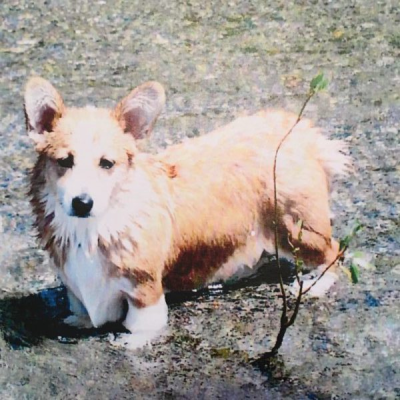 Abigail a.k.a. Ginger Rogers (Fred Astaire's dancing partner in the movies). So named because Ginger had beautiful long legs. Abigail came in a bit short in that department. But in the department of personality, she shined and won everyone over.